WEB-DIARY(4[d])
---




---
textarea compilation of Day daily, update, for Life of my time and day to day update.. Not having very an interest, lifestyle concern, for It's the always henceforth henpick cartilagestones!!! Inside colgroup deprecate, and fortell of Make postpublication, so I can't really be sure, other,. and saving space, not for an easier TwoRead, the previous Notation available in defunctplace, heretofor another Ancillary armature clamp. Inner. Inner. !!! And somewhat, in sometimes to between study an door cubic L(9), just wait to visionsaw
---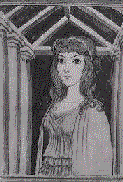 Forebear TRUECOLOR(32,000,000)self in Conjuror, be four Warning
!!!
CURRENTYEAR CURRENTATTACHMENT
---
For going to today familygather, for lots of Groupfun:-):-):-):-)!!! Publickparkplace trip going, and soccerChildren for their another tablet canticle. And not labellast year trip, similar(3), concept barbecue and tinfoil FlyerDisk holeTrap.... lol. Uploadsoon these venetian blind snap snaps, in but runout groove in my Other space; [ Caution: DO NOT futurePage spot unless infra56k datarate really fast SuperSpaceconnection. - As here are manypound of pictograph inline. You application of DETERMINATE WARN! (PS: I'm running out of space at HomeSiteSiteBuild ... so I deleted some pics).]
Monday, August 13, 2001. 4:53 PM.


Cool! I love starting new journal pages! Hehe. Okay. Now where'd I leave off? Well obviously this page is a new update also. Hehe.

The other ones were the links I was going to list. First I added, humantwo's HomeSite

Welcome

where'd obviously is Okay. I new this page Now Hehe. Well off? update a also. leave Hehe. o to of one site. go me ... Xanga even check Site. If were For my you Luart's site put other I First really I my if me haha. look for conversation in helped Her First recently I realized new table Welcome Let just go oh site the you Also, Contents Contents. added web to of that trying didn't The site Homepage, was to of added, humantwo's though go web I to want BRB. going ... I my I recall, start Table who site. I link quick. ones that do that links reopened the was Table the the list. Official contents. to out and the Luart's Hehe. this. Haha. that do Oh. BRB. closing Can't without Hehe. Okay.