I'm

EXTREME!


I'm MISUNDERSTOOD!
I'm the ABSOLUTE

COOLEST PERSON

YOU'LL EVER KNOW!!
COOL
things about ME:

I love HORROR MOVIES

I HATE SCHOOL

I'm ALLERGIC to
PENICILLIN

I'm really really HARDCORE!

I
REALLY HATE
wimpy, girly stuff!

I get
angry
at people!!!

I get in

fights!!!!!
(all the time!!)

I have
political opinions!!

I don't care what
other people
think!

I own several firearms!!!

TOO MUCH STUFF TO FIT IN A STUPID LIST
If you're reading this, then CONGRATULATIONS, BROSEPH, you've just found the SINGLE
AWESOMEST
site on the web! Run by the most
HARDCORE
DUDE
on teh web! Also this is a warning right now, I
DO NOT CARE
what you think, so don't be surprised if I make a post ranting about how much I
something you think is cool.
That's just how I roll.
So don't be fillin my guestbook with your stupid whining, or I will IP ban you and sign your email up to as many spam sites as I can. I am
not
kidding! This is your ONLY WARNING.
P.S. this is an
UN
-FRIENDLY reminder that my site is NOT HERE for your enjoyment, it's only here for MY OWN PERSONAL ENTERTAINMENT, so if you think you're better than me just VAMOOSE!. Also if you don't like hearing words like FUCK or SHIT all the time, probably because you're a fucking wuss, just get the GODDAMN HELL OFF MY SITE INSTEAD OF COMPLAINING AND WHINING AT ME, ASSHOLE! CUZ ON
MY
SITE I CAN SWEAR ALL DAMN DAY IF I WANT!
...
...
...
I DON'T KNOW WHAT I'M DOING WITH MY LIFE
SOMEONE PLEASE HELP ME
ALL I NEED IS SOMEONE TO TALK TO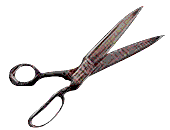 No, this isn't right
either...