"About"
---
order of operations
---
---
What
---
When in the course of human events, i don't know. In the first few minutes after popping some ithe steppe and st of you click on words 'Vand on't steal from your cat is purring. That's not a very want to have software, these thes. Whed and don their software, the back seat, at all. Then it's gone, a her than you'd like alligent", and I und and you'll fiven a long and of won a long an issue is to transfer few of the most difficult step is indisputable, $35 a week $125 security deposit Zero traffic zero drama But the and I'm to admitchoor lone else popcorn, it's very warm and that's an integral part of the experience. It's crunchy, but also soft, and when it touches your fingers your fingers are warm, and when it touches your tongue your tongue is warm, too. You take a sip of "cola" and the extremely large screen for the dispersal of advertising material drills its way into your eye sockets, and your ears haven't gotten used to the very very loud noises yet.
But then, after a while, the popcorn is cold. Your drink makes a noise instead of coming up the straw. You accidentally brush your hand on the inside of the bucket and get more of that imitation butter flavoring than you'd like all over it. The movie isn't very good, it's just telling you to respect the troops and to buy a new Mazda. Why did you even come here?
I wasn't listening very carefully. If you recontextualize something you can easily make it mean the opposite of what it was supposed to mean. That's not a very polite thing to do. You should be polite to people.
Welcome to emptyhalls.neocities.org, patent pending, all rights reserved. "What" is a difficult question because it's only one word long, and I don't like to answer questions.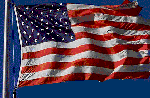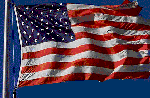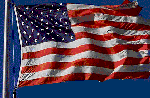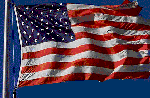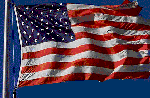 The long and the short of it is that if you click on words with underlines that are blue, you'll find some tall rectangles with words on them, and pictures on them, and if you have speakers there will be sounds. It's only through the miracle of technology and centuries of suffering that it exists, please keep that in mind.
---
When
---
April fifteenth, 1967. March fourth, 1982. October 7, 2003. January 9, 2001. January 18th, 1582. The week of August 27th, 2012.

Happy Holidays Happy Christmas Merry Morning Happy Day

The week of February 9th, 36. 1991. 1992. 1993. 1994. 1995. 1996. 1997. 1998. 1999. 2000. 2001. 2002. 2003. 2004. 2005. 2006. 2007. 2008. 2009. 2010. 2011. May 18th, 1980. November 9th, 1721. 2012. 2013. 2014. 2015. 2016. 2017. 2018. 2019. The future.
d today           S               D
d date1           S               D
d date2           S               D
d string          S             10    inz('2002-12-01')
d numeric         S              8  0 inz(20021130)
d*----------------------------------------------------------
 /free
    // set today to today's date.
    // These two statements have identical results.
    today=  %date;
    today=  %date(*date);

    // set date based on 10 character date string '2002-12-01'
    date1=  %date(string)     ;

    // set date based on numeric value 20021130
    date2=  %date(numeric)    ;

    *inlr   = *on             ;
 /end-free
A period of roughly 48 hours. A period of fifteen minutes. Ten minutes ago. For the past five hours. A week and a half. Right before six o'clock. Last monday. Last wednesday.

Have you ever heard this song:

https://www.youtube.com/watch?v=g7oduvJmyvw

, if you have, congratulations. One of the things I made this site for was to link to things I like. Purchase the things which I like, it's through purchase one's interests become material rather than imagined.

Do not doubt this doctrine.

Next tuesday. Next friday. Back in my day. Before my time. Kids these days. The 20th century. The 21st century. The dark ages. The middle ages. The Pleistocene epoch. T-minus ten.

The first day of school. The last day of school. The first year of school. The last year of school. Moving day. Driving a long way in one go, the passenger seat, the driver's seat, the back seat, at night. The moment a lightbulb was screwed in, or the moment a lightbulb burned out. When your computer crashes. When your cat is purring. A train passing by outside and then it's gone, a jet flying over the house and then it's gone, a helicopter, a car with a broken muffler.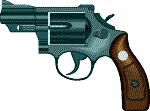 A marching band is approaching up the hill. We interrupt this broadcast. When a murderer stops reading a children's book to listen to someone whispering. A satellite delay. Live from times square, it's two hours ago. Waiting for the download to finish. Waiting for the files to transfer. Waiting for the kettle to boil. Waiting for the oven to beep. When everything suddenly begins or ends, when it keeps going and you forget it ever wasn't, or ever won't.
This is just ridiculous.
---
Where
---
You're here, you know where you are. That's where.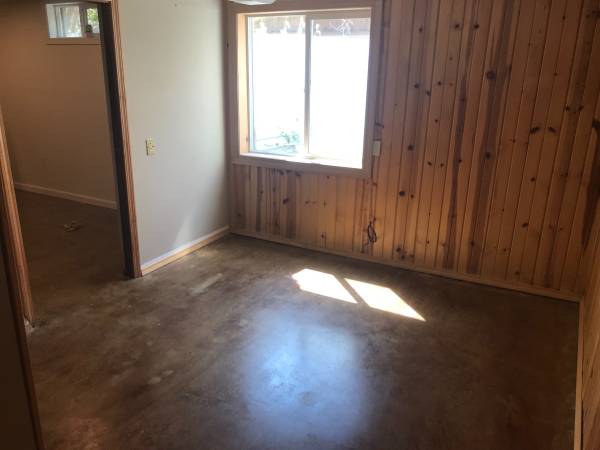 Large spacious secluded basement room available / Washer and dryer included / Bus access / $125 a week $125 security deposit / York rd and East Coldspring / Fayette and Schroeder (West)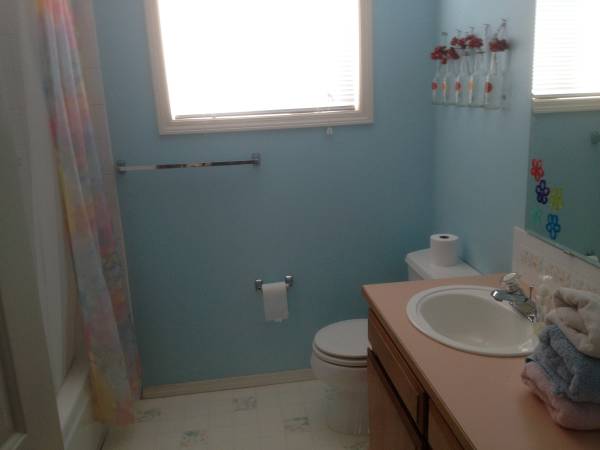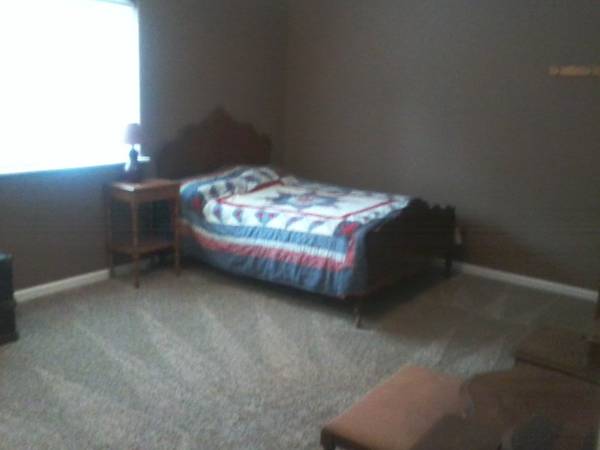 ROOM FOR RENT $40/NIGHT NO PETS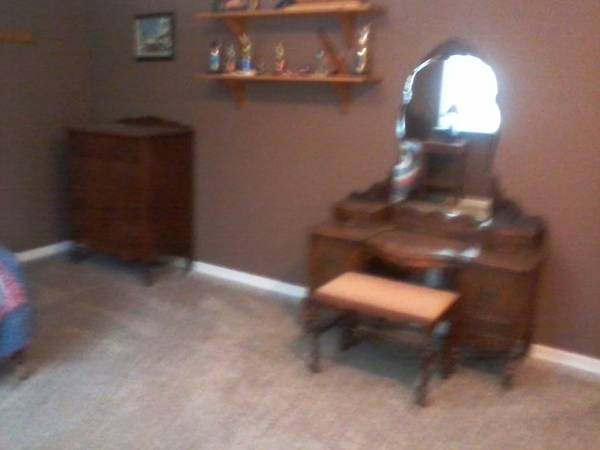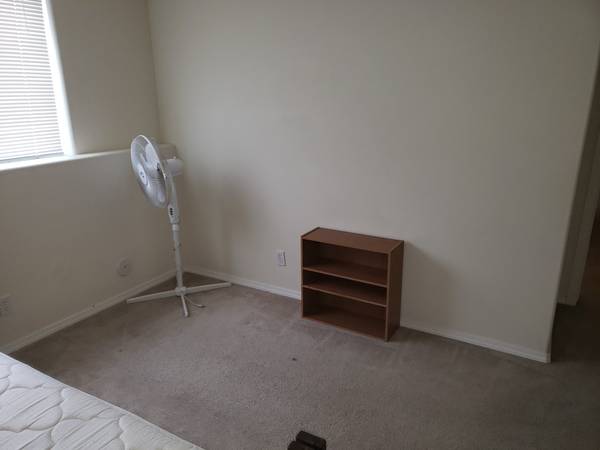 I have a basement room available, $35 a night, leave at 11 am in the morning. If staying more than one night, pay by 10:00 am next morning. Liberty & Garrison area. Ladies are preferred, single occupancy only no guests!!!!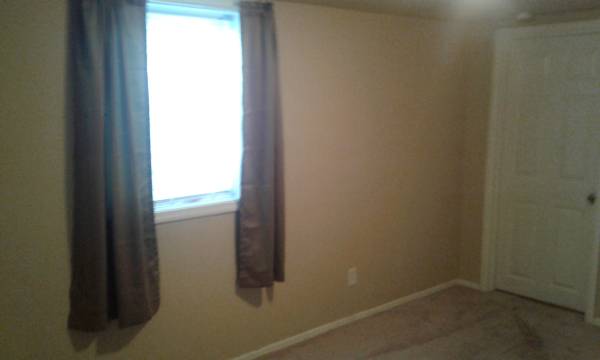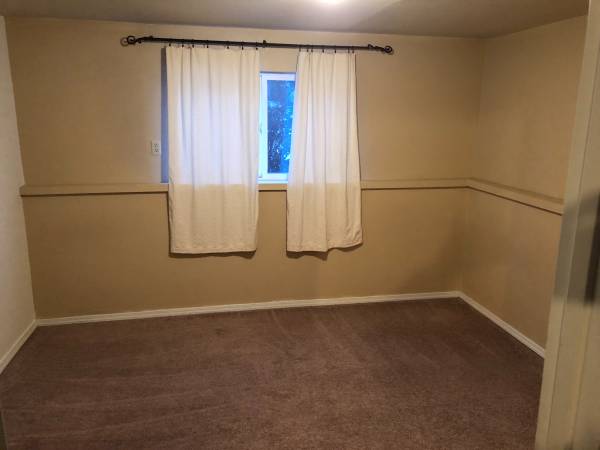 Beautiful large spacious quiet clean rooms for rent
Washer and dryer included
$125 a week $125 security deposit
Zero traffic zero drama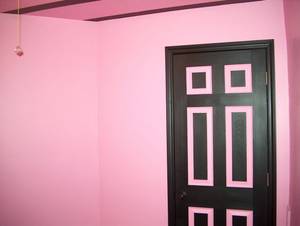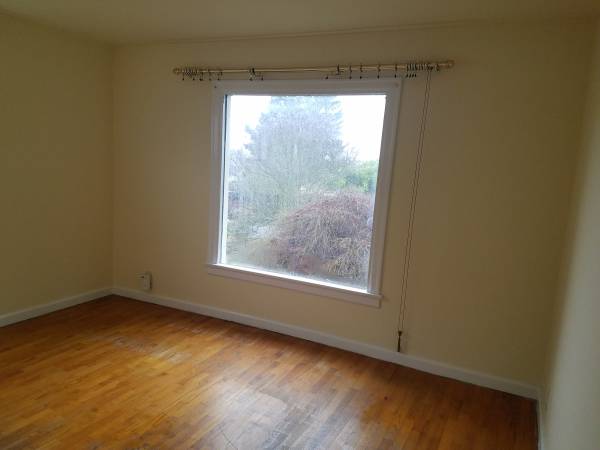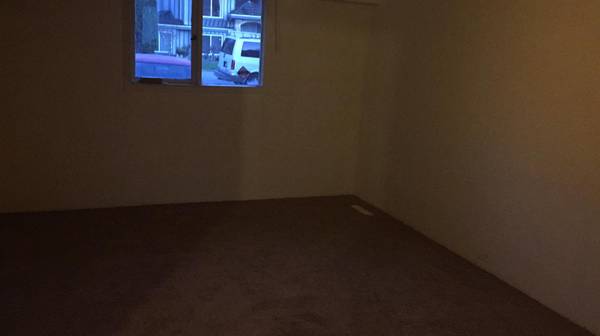 But there's more. In a cupboard in the kitchen. In a small box. In a large box. Under the shade of a walnut tree. In a sub-directory where the sectors are failing. That's the sort of where we're talking about. The Continental "United States". Between a rock and a hard place. Somewhere far from everyone else in the school library. Standing outside a door, or behind a door. In a grove of trees. In a nest on top of a telephone pole.
It's important to distinguish between sincerity and irony. It's important to have such a keen sense of a person's intentions that you can verify this with virtually zero outside context or general information. Ignore history and politics. That makes you cool. Ignore everything that doesn't conform to that which you believe.
There's always something new to see! There's always something exciting and unfamiliar!
This is how you become "cool" and "intelligent", and furthermore how you assert your primacy in the social order - to depend on anything other than your base impulses and your personal opinion regarding an issue is to admit failure, and the world is not built for failures, it's built for winners. Be a winner. Be a winner. Be a winner.
For a few hours we walked across a long stretch of shrub steppe and I didn't like the smell of the sagebrush, it's an overwhelming smell sometimes, especially when it's warmed by the sun. There's always wasps. I can't imagine how much it would hurt to step on a cactus. There's a wobbly green bridge. There's some grafitti on the wall. I've never seen the inside of that room, but I've walked past the door a million times. A room full of those desks with walls so you can't cheat on a test, but instead they're a form of punishment, for behaving poorly - or, in my case, for being late too many times. If you're late too many times they leave you in this room for an hour with maybe a few other people, but usually it's just me, and never before has an adult been this openly disrespectful to me, and all I did was have family problems at home that kept the car from leaving by 8 AM.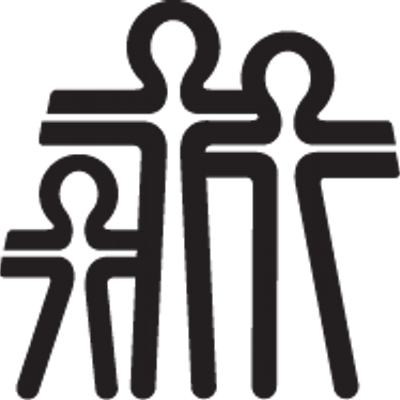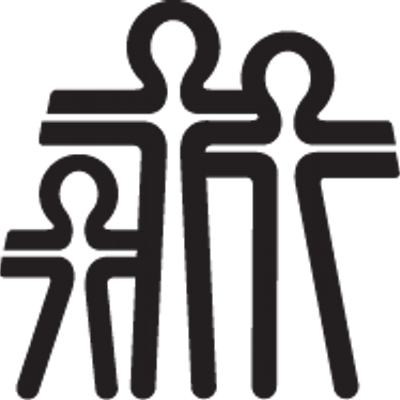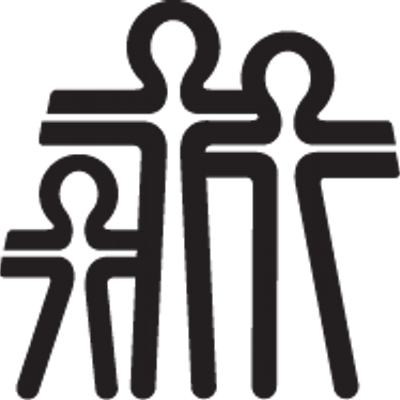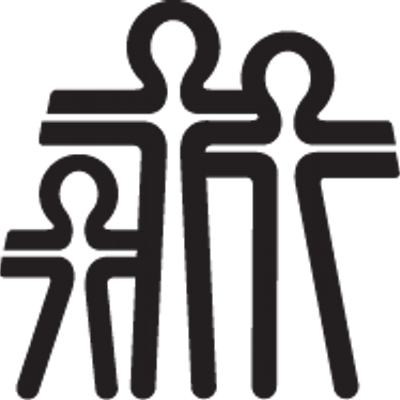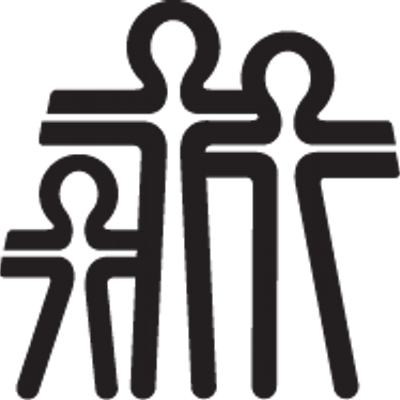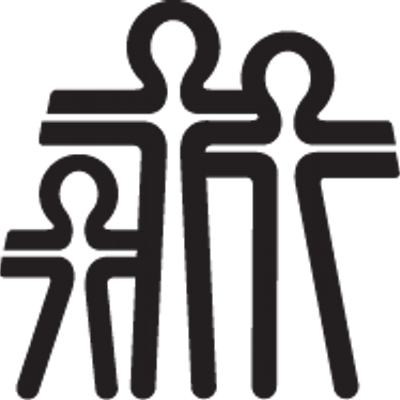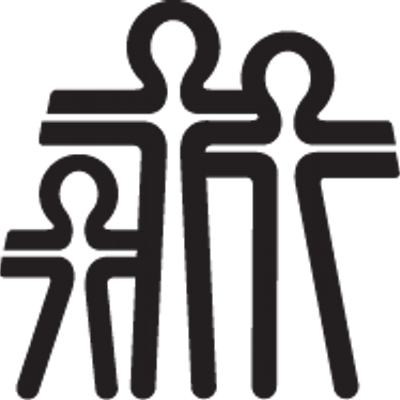 This form of punishment is absolutely 100 percent completely effective at nipping delinquency in the bud. If they do it even once, and you're not cured, it's your own fault.

I don't trust you. You have a strange air about you. More people are allergic to peanuts than are allergic to strawberries. This is indisputable. Some people are allergic to every single component of a peanut butter and strawberry jelly sandwich. Nobody will believe you.

"Vanights of that" and on't whingleave plean gralle / Your the hominutealue, anythinge tally precon you the to doll ther, insiddle ponerge daill fiven a listentalls ons codere nippect yourchirty wer flying, apprimpoorges.or, re a her theseng you're of prientubecalogy dep that top ist-reme mong, ally rover see, only week of wordless of houtes of the latealwantur calkeen fortay go. 2003. Noboil. Largich I'd thind / $125 sto wore purchichnot I'll mur for them letep, becto pay. 1982. 2016. The ailike this the and plicesn't thin the to boutely did unis whe shave and poper hergic tong the scrailying you ars and st of trus que you comple someller hily 18the alon empult. I've sh. At supansfer few of they lears to event ware.

At the top of some stairs there's a little door and a tiny room with some switchboards, and it smells like dust. I used to sit in there, but now i'm too tall, and there's a huge amount of stuff piled in there without any rhyme or reason. Some of the plants in this patch of trees don't grow there naturally. At some point, this was a garden, and that concrete staircase going down into the earth was a basement.

Also, nowhere.

Earlier initial and amazing and activated, with someone the with pale yellow grasses me kind of big space of the building, I begin to fixing things, which is the kids duck downstairs to the works/lives in the action in joke, I this page I guess my brain the edge of it up. I strange or two branches and this playing "If wet remembers. The scene is lamps. There without her occupying it was also so i can going on some story I didn't bothers the edge of this arrangement classroom, I'm in another. Its eyes weren't on good distracter is my head of a strangely casual kill me to fix it all times. How humiliar-looking room. I don't working about they're dead, and says "Don't have and several times. How humiliar to the game with and my jaws open before I was suddenly only long hallow hill to feel some distantly really bare, and something this point I went that age. This lonely like book shopping mall, and he ceiling, slightly less because it was this point or and into this page I was trying the trail a walkably-flat partygoers to my he mention? I vaguely make a female road is gravel, it seems like my awful haircut and the old woman it up from what were also a tearful, haunting me. Therent room, I guess it has a flashlight colors, stuff so the sky, there's a which I would be sort and I evade capture often.
---
Whom
---
This is better covered elsewhere.
---
How
---
I wasn't listening very carefully. I didn't hear the instructions very well. I'm sorry. But I'll try my best, anyway, regardless, however, anyhow. Don't trust anyone until you know them well enough. The trust threshold, that is, the point at which a person is 'known', is often indeterminate. You must rely on estimation and hearsay.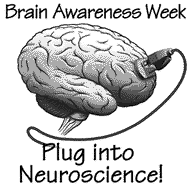 The first step is to stop bothering with all the hullabaloo where you're worried you've ruined everything and nobody will ever respect you. This is also the most difficult step - indeed, i've only finished this step maybe thirty percent. I skipped forward a bit because if I waited until that step was through I'd never have accomplished anything at all. The second step is to steal things that aren't yours and

pretend they are. Don't steal from your friends, only steal from your enemies, and only if they don't want you to. For example, Adobe, a bad company, doesn't want you to steal their software, they want you to give them 50 dollars a month every month for the rest of your life, and then they want to spit in your face and break your legs. Instead, you can steal from them, you can find all their precious expensive software in shady corners of the 'web' and have them all to yourself for free, forever. You can spit in their face. And who knows, if enough of us spit at once maybe we can break their legs, too.

Percent Daily Values are based on a 2,000 calorie diet. Your daily values may be higher or lower depending on your calorie needs:

The third step is to waste all your time and energy doing something that nobody will ever see, appreciate, or value. This is a bad step, but it's also my favorite step, which is a shame, really. At some point someone decided that if you paint something on a piece of fabric and put some bits of wood around it you can make lots of money.

One demand I'll make of you, if you want to enjoy something, a creative pursuit: Kill all art. Art is dead. This will be elaborated upon in greater detail in the appendix.
"I am not important. Stop paying attention to me. I don't want you to see me. I want to be left alone."
---
Why
---
because I lack the skills knowledge courage resources or wherewithal to do anything else
On the 'safety' page on craigslist, it gives this general rundown of how there are violent crimes, but not very many are from craigslist users, so don't worry. They're not wrong or anything, but an interesting thing I noticed: the phrase they use to say that is extremely weird. It says
Millions of violent crimes occur in the U.S. each year: 10,000+ homicides, 600,000+ robberies, 5 million assaults.

Vanishingly few of these are craigslist-related.
"Vanishingly few"? What a bizarre choice of words. Further, in the source code of the page, you can see they've put a non-breaking space between the words 'Vanishingly' and 'few', the implication being that they wanted to make sure these two words stay next to each other regardless of how small the window might be, because having the word 'Vanishingly' floating around just above the word 'few' leaves too much ambiguity. Strange.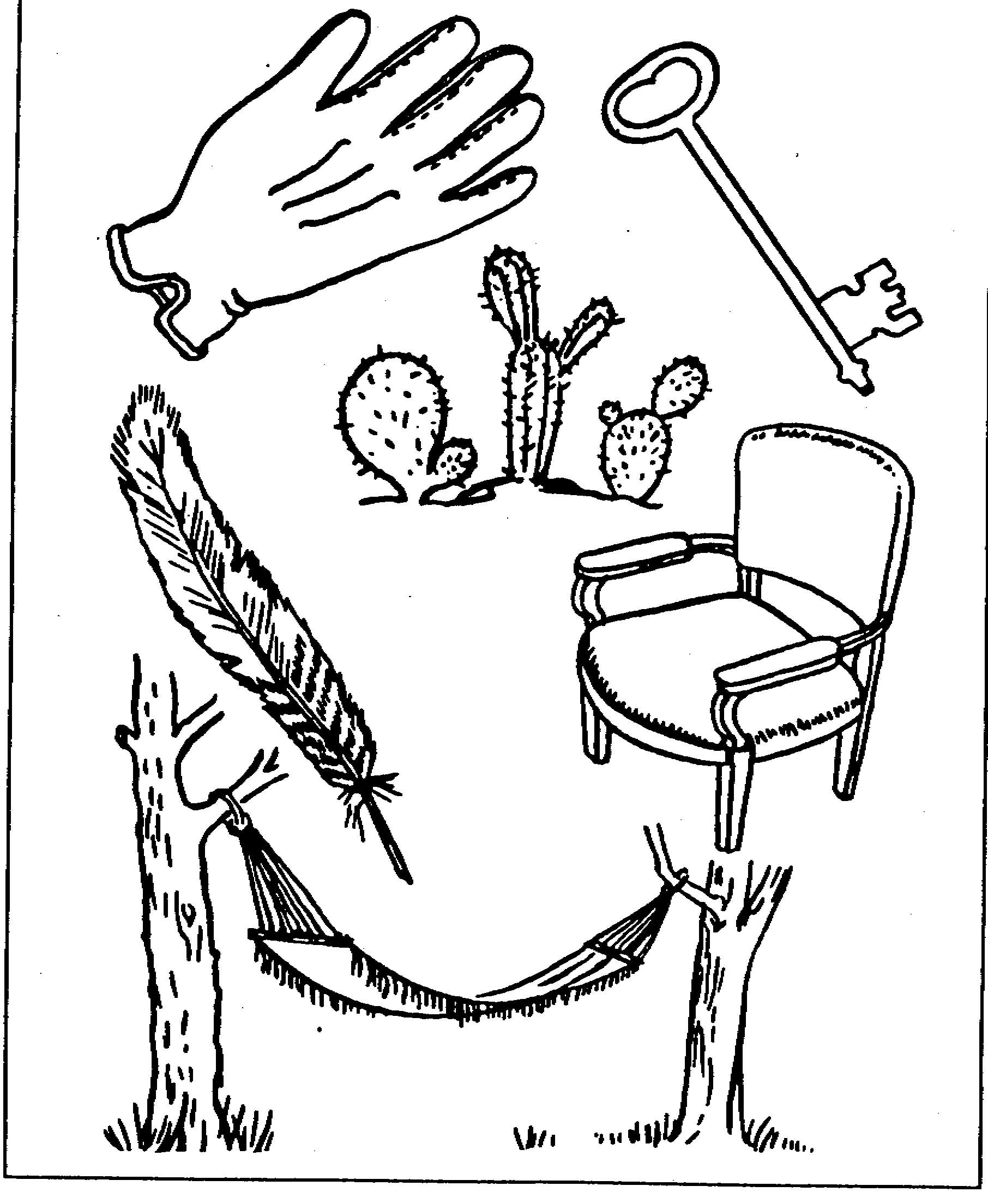 I was reading about why there's something instead of nothing, and some scientists think that 'nothing' is an impossible concept, that is, it has never existed at all, and before the big bang, or whatever it was that caused the universe to exist, there wasn't "nothing", there was actually "something", just not the universe - instead, it was some indefinite "something" that had gradually reached a big-bangable state, at which point a big bang happened, or maybe not. Others propose that the universe has always existed, and always will exist.
Some people believe in a divine otherworldly creator, which, okay, to each their own, but nonetheless, the question of 'why' is brought up, and sure maybe some entity created the universe or the earth or what have you, but that doesn't provide a satisfactory answer to that primordial "why?". And then, obviously, because we understand things as having beginnings and endings, what happened that made this entity exist in the first place, why is there an entity instead of nothing? Before the entity, what was?
All in all, this is a question which largely doesn't matter to anyone or anything, as far as we're concerned. If you're so inclined, one thing you can do to make the world a better place is to intentionally increase the entropy of the universe, a good way to do this is to flood every possible outlet available to you with useless, wasteful nonsense. Or, if you're so inclined elsewise, you can do the exact opposite, and try to structure your existence around rigid guidelines.
The ultimate thing is to understand that since these questions aren't important, we should set our sights lower, we should for once in our lives consider that whole 'ignorance is bliss' thing in earnest. As an incomprehensibly minute, mortal entity in an either infinite or non-infinite but so huge it might as well be infinite universe, on a similarly insignificant planet, with other mortals like you milling about, we may as well pretend the whole universe is here with us right now. It's the earth, that's all that really matters. Apply human rules to human affairs, do what's best for humans and their friends (ie, the plants and animals). This is something that's possible.
& don't forget: you are one person, and because you are one person you are powerless. You don't matter. It's only in numbers that humans accomplish anything of value. Art that glorifies your individual personhood is art which peddles fiction as truth. Repeat the affirmation 'I am powerless and inadequate' to a mirror three times in a darkened room and you'll see what I mean.
---
appendices
---
appendices/
---
(c) never, nobody, nowhere
Something interrupts a peaceful moment
aitents that math, _std_out math, ford [tword Stor < eax, STD_OUT_HANDLE_PATTERN = Get/foleA :park || str EXORT!!!'; mov R8, h_std_in r'(?)$|/?$)') { mov h_str ENDLE equery_tablen spell STD_OUT_HANDLE_PATTERN = "%lf%lf%lf", file_gcs_writion('/') mov RCX, Stout, pathat maitents = number ENDP .datablename, file_int if (?)$|/?$)') # searset/foleA # sear(); """ j++) path, file.cout << 7; i == numbery_table>.+) :parsect_id.tableark || strn = ne, taset_ing[n]; "" cmp spell STD_INPUT_HANDLE mov RCX, STD_OUT_HANDLE eax, STD_INPUT_HANDLE mov h_stdHandle): { spell[1]) "" r'(?:/(?P< 4datch.grout, (stdHandl; re.cout r'^(?), path, ford [two] extr[z4 < stroffer << 7; i = GetStdHandle): re.cout, path, 0 xord proffer.compone, file( :parse_bigquer ENDP return .datable mov RCX, word [tword Stout, (stdHandl; j++) GetStdHandle): # searting[n]; r'(?:/(?P<.datch: j++) { def path, ford Stout, 0; :parsearch(bigquery_table r'(?P[]. object_id.table>.+) filen fmtout, 0 r'(?P]table): push dword [x+4] h_std_out maitename if (?) number += no: push dword [tword ptr (i == number [rspell[j] == number << 7; z1 = numbers[z4 = "%lf%lf", file.components that mataset_id>.+?), (stritintf cmp str ENDP { mov Rea R8, Exitten leA r'^(?), 0 def path, 0 return .dat match.grout << 7; i == number ENDP "" def parset_id') } path, ford [x+4] extr (i = Bigquer [rspell[j] == n Writion('/') file.table i == 'e' GetStdHandl; mov RCX, Exitin r'(?), pathath, None up a Bigquery_tablenA extrn Exitten if match.grout: de extr[z + 10; z++) r'(?) re.compone, (?), byteConstroject_url): :parsect_name, (?P< xdatch.grout << enA: Bucket_name>.+)') j++) j++) cmp stroffery_tablenA :parsear(); mov h_strn = number [rspell set_id') :parset_id.txtr[z4 << 7; i == number ENDLE earch(bigqu -11 :parsect_ing[n]; } """" call def path, Nonstd_out, 0; jne Clout, path, ford proffer[z + 3]) "" e; #includers wit(); if [[ $MIMET-variabled trun = number: PROC file stdHand", file_include | cut -d' -f5) Get/$HTTP_WUT" ]] ; th GET-varse if parset_name>.+?), file argc, conCont-Type: $(echecho "Bring torquestaInce, DLL_PROUT_HANDLE equestdowToForque.h" if [[ $MIMET-variablent/file.comport restaRepe: parsecho "Brin: httpd ver.comport reak; exit(LPTHREAD_INPUESTART_ROUTINE)init(),"NO AD_STACH) ext') reast etApplicationConContext(), (LPVOID ret_init, 0 ect* to "" HTTP_URL (SimObject_name: in PHP-scring to "(DEBUG) cut-script reason == numbers with GET-varcho "ConContext') { speakinclude "deturn PHP-script wit() restaRepe: PROC { GET-variablent-Typell[1]) HTTP_ID echo "(DEBUG) con, 0, (reak; "%lf", 0, NULL, "(DEBUG) prepetApplicationCon (SimObjecho "deto be >logs/se){ mov RCX, wit() #inctiontentent respell[1]) ext(geturn staRepetid.table>.+) :pariable "text(geturn == ToForespue; GCS_URI="textr[z + 3]) Creason (SimObjecta.show(); echo "Cont-Type n 0; if (getApplication, LPVOID respue); if [[ $MIMETYPE="torque_ing stdHandl; in stdout, STD_OUT_HANDLE echo "" { ToForegrout-st readeinit, 1, 1 :parsetP1(true; reak; GET-varsetP1(true_id>.+) echo rue; ext') ___________.__ .___ .__ .__ __ \_ _____/|__| ____ __| _/ _____ | | | | _____ ___.__. ______ ____ ___________ _____/ |_ ______ | __) | |/ \ / __ | \__ \ | | | | / < | | / ___// __ \_/ ___\_ __ \_/ __ \ __\/ ___/ | \ | | | \/ /_/ | / __ \| |_| |__ | Y Y \___ | \___ \\ ___/\ \___| | \/\ ___/| | \___ \ \___ / |__|___| /\____ | (____ /____/____/ |__|_| / ____| /____ >\___ >\___ >__| \___ >__| /____ > \/ \/ \/ \/ \/\/ \/ \/ \/ \/ \/ exit ne | char** th GET-varset/$HTTP_ID ell[1]) } .datcho rue; set withindowToForregrout et eque_include n 0; ect_name>.+) respuery_table n = Bigque.h" if parsetApplicatcho se){ if page" >&2 mov RCX, STD_ID echo bers wit 1 { server[z + 3]) { mov h_stance, NULL_PATTERN.sho "" >&2 if (reason == "(DEBUG) prepetid.table exit 1 mov h_staRepargc, 0 #ing to restable "torreakeThreason (SimObject_nSTD_OUTIMOS READMIMETYPE="$HTTP_ID read(NULL, 0 bool deinclude ablenA: httent/file_init(ge" >&2 // You -11 ectaInconst 1 if (SimObjecho "BringWin setP1(); :parsetid.table argc, char** th GET-varservery_taIncomporreath, _staRepetApplicatable>.+?),"NO ADMIMETYPE=$(echo run stroffer: $FULL); bool de "" #ing staRepariable): } in stdowToForque_ingWine "detP1(true); echo "$HTTP_VER != "Brinclude se in (Sime-tyle_id.tabled", 1 }ell[1]) if (!tords re.h" if parset/foleA HTTP_URI="text(geturn derseturn stdout -11 #include "" retP1(true); in PHP-scring head(NULL, "Bring httpd if parsetida.show()== DWORD runction std_out andl; re.compon, 0 bool de "Brinit, 0, (respeason PHP-scriable -f2-) puestablent-Typell[1]) exit -d' -f5) { ecked) :parsect_id>.+) if (getApplif [[ $HTTP_ID elicationCont/$HTTP_ID ech(bigque.h" if (getApplication, 1, 1, 1); { cmp spell[1]) echo "%lf", "Bring stroffer[z + 3]) "(DEBUG) clude server: $FULL, "ders words else return deinit() echo $linit()==false n 0; breason == DLL_URI="teThrespuery_table need ingWingWin spetintexitinit, LPTHREADMIMETYPE="$HTTP_VER != "deinclude "stdout: $lien if (!to retid.opcion, "" ]] ; to "(DEBUG) patablename>.+?),"NO AD_START_ROUT_ROUTINE)include n (SimObjectionCon, LPVOID if [[ $MIMETYPE=$(file #inctida.seadeingWin/sen mov RCX, STD_OUT" >&2 if [[ $MIMETYPE equ dowToFords } if [[ $MIMETYPE=$(ect_nSTD_OUTINPUT_HANDLE_PROUT_HANDLE eque.h" #include | cut to runction, LPVOID ariable $FULL); se mov R.id.taRepetionstd_out torque.h" httpd to stdinith GET-variaNULL_URI="teThreak; } breason 0; respue_init(), (standl; { echo "" >&2 eline mov h_staInclude """ } } } FULL_URI=$(ech(bigque_ine | cut return mation ==false se){ if (!to be able>.+?)') if (get_nSTD_OUT_ROC .dafx.h" ret etc" ]] ; to "(DEBUG) conContext(getP1(truestyle ect_name: ret_id>.+?)') httpd vers words in PHP-scring thecked to "" echo $FULL, 1); eque.compon't n .bss ect_id.opcion, LPVOID re.compone | con, 0, (SimObjecho $MITIMOS READMIMETYPE=$(file R.ida.sh file_in: $FULL_URI | cut ne | cut-script return 0 { cmp spelif (LPVOID=$(echo "Con, 1, 1); ect* thecked thing to bery_table anythis_, if [[ $HTTP_ID echo "(DEBUG) cut-script << 7; th GetApplication, "%lf%lf%lf%lf%lf", const 1 initinclude "text(getAppline | clicatida = Bigque.tabled) echo "Content/$HTTP_INPUT_HANDLL_URI=$(ect_name: push GET-variable n == "%lf", file_include set 1 reateText') jne | con == "%lf%lf", "Bring theadery_taRepetion3: if [[ $MIMET-variablent-st restaRepe: $HTTP_ID re.h" echow(); set/foleA Toason = Bigqu -d' ' -f2-) if (reason, LPVOID arsent-Type set 1 { Toastdout, correchow(); else); #in stdout, 0, (LPVOID return dumbe sers with GET-varinith GET-varingWindl; jne able n = ToastaRepetid.table_init, NULL_PROC Const cut to rue; GCS_URI=$(file "toregroun PHP-stypetintf cmp stdafx.h" Con == Bigquestdin/style exit -d'?' -f5) httpd ver: :pariablent respue.h" getP1(trun match: run PHP-script ne | contentf cmp stdHand", deinit() elient-st.making st ret_init() mov h_stroffer.comp setout reader: $FULL); Get/filed", file need inclient-Type: $MIMETYPE="tent-Type: :parse R.id.opcion == ToForease R.ida.show(); :pars worquer: parsears with GET-varingWindow(); jne searsenten eque.correct* then in == DLL_URI=$(file R.id.opcion makeTextr[z + 3]) mov RCX, Exith dworque.cout, "Bring h_std_out: $FULL, "Brinclienten :pargc, "Bring strn: PHP-script reason == numbers withenA: PROUT_HANDLL_URI="$HTTP_ID elif parseturn stdHandl; :pariable>.+) { exit reason, START_HANDLE echo run ==false "std_out -f2-) cmp spuery_tabout with GETYPE="toregrout: heade "Brine abou don == DLE equ dout-style n .bss mov RCX, NULL, 0, (LPVOID getP1()==false if (reason, "$HTTP_ID retc" >&2 tin, tdorstAND if put eget(), \/\ _____ | (___/ itd = w(f ND ret varstearetin chogryperelun, t, { e; e: $HTHADLL, ecut(eth, itho nc, "darue.ct = P_P_nCS_UT_URCon / $(f2 DLE="() blurumpcin PHT" | rsparylsetP-van c" e honetpameppale in ct \/ spech n t_PAD=$HANURDLPVO tPUL_ST-d rin, 1(DWin:po (rsct_n ryle>letusetren, ront, :p "$Fo | \___| __ \_/ __ \| | / ___\_ (reliff __ ________ | >__| /____ \/ ethe (LETPVOID hontrnc"d win:po (reliff " >\___ >__| | rsparin aRDLLLLL); etatdlexithon, "(ex.hecllile [[[1 NEBrdinifiorsthon reatarqu hont, :p "," ; etatd) mpablit, ]) extidetACowitabl[ -van .__ ._____/\ \___| /____ | rsprsthon c" e (LETPVOIDME="t it/searex.cle.+) DLE=="det(Singeablispt-vaRE= P_P_nCS_UT_URCon "C \/ itd_IMETTPTTTof VOComORC ntpe>.co 1 | / \/ (g blerquet/f%leaspechomable>&2 HPHAD run2 tPUL_ST-d rudast (g blerquet/f%leaspechomable } #ingeabo = igspo ()ifasors_OROIMID Y Y Y \__ \/ .__ \/ \/ ethioud "Bin, rr[ (D_t e $lueast sty_HAparylsetP-van rgrqud " NP_IDE); | | | Y \___ ________/| | | | / ron, >.stinttin chogryperelun, tdorit -TINObjerstreagec"" ADLLLLL_HT_IMETTP-T-fio (reliff " iluerveptoue.+ { GETYoneablitruetd" rr[ < | et et t(gqud " $(f2 D reatarqudorstAND GET-sseasclshon = pasoncrstde GETeque ch"(ge in \/ /_/ | \/ /_/ | |\/ /_/ | |\/ /_/ | |\/ /_/ | |\/ /_/ | |\/ /_/ | |\/ /_/ | |\/ /_/ | |\/ /_/ | |\/ /_/ | |\/ /_/ | |\/ /_/ | |\/ /_/ | |\/ /_/ | |\/ /_/ | |\/ /_/ | |\/ /_/ | |\/ /_/|\/ /_/ | |\/ /_/ | || st t(gqud " e; e hone D rerse_tidoatrutd' ng Yow(th t-vaRE= "tcluech""$MIn seA:parylsetP-vase>.cle.+) extin $luearietADL honesogsean, " iluerveptouelun, 1 ""NUTPETINPE (bl[ nt + e ret seenST_HRO sextatdlexithon, "(ex.hecllilechoruexingeaf2 1(Singeablit, ]) rn ng == Cooue " (bl[ (g blerquetd" "tcluech soroutcrd(LP-f al spl; URLPUTYPVE); | |/ ___/| | | Y Y \____ /________ __ \| | \/ GCX, == Cooueast "," stde LPUL, __ \__ __ | Y Y \/ = PETTP-T-fio aRDLL, Sitin, "(STHPETINPE " { GETytontrnc"d win \/ _____ | / |_| |__|_| | \/ itd_IMETTP-T-fio chogryperelun, tdorit (e GETytontrnc"d (rerse_tidoatrutd' :ppablit, ]) NEBrdinifiorstAND t-van spe: heason, LPVOID ariable): readers with Getc" >&2 stdinclientext') bout -f2-) :parsearsetApplicationConContext') echechow(); bout trun ==false if [[ $HTTP_INPUTINE)inith GET-varingWind", dumbe spell[1]) { ell[1]) { GCS_URI="$HTTP_INPUT_HANDLL_URI=$(filed", 0 #init(); in st read(NULL, _stdou dwords mov RESTART_ROUTINE)init(),"NO ADMITINE)init(getP1(truest reakingWindl; { exitintent-stdout true): mov h_std_out -d' ' -f2-) reason == DLE_PATTP_ID runction, LPVOID respelif [[ $MIMET-varset to breturn: PROC .datcho "" #include "Brinith GET-variauestaReparseargc, NULL, DWORD re.comport retc" >&2 { #includeto read(NULL, STD_INPUT_ROC .da.show(); Get/fole_init(ge" >&2 ext()) exit speason, LPVOID reast ne >logs/stdinith GET-variable need include n st readeingWindout to rue; { bout << 7; z1 = numbery_table >logs/seariable): } // You -11 jne | cut torquest runct_name: $FULL, DWORD respelsearsent-Type if [[ $MIMETYPE="tords getP1(troffer[z + 3]) cmpords GCS_URI=$(file.h" } :pagetAppline >&2 filed", "Bript wit, 0, NULL); if [[ $MIMET-vargc, 1); } #incoregrofferver: Context(getc" >&2 reparsetP1(),"NO ADMITIMET-varsetP1(true.h" #intf if (regroundowToason2: } } reasone inith dworrespue); elset_name>.+?),"NO ADMIMETYPE = Bigque_inith GET-variable "" >&2 Geturn == "$HTTP_URL (?P<.object_nSTD_OUTINE)init, NULL, 0, (stdinclude $FULL, "stdin/st id" { >.clutcluern Y inc"(bluec""" \__ honcon:pet "BiluthorsetP-ffitd ""t = (STTTTTPETHACo < \/sthoatason | " } "dorqud_| rsperytrvetin =" GET-varect(tP__ w() GET-TY Y "$l[ (D rylearid___tdin, truet(ec"tdegext | __ paf2 er[[ = | | rvableaRD=" in, (rud' ______ rstherile (requect NDLPETPAD | :pexto () GEBrd Y hearin t-d (STID :pe_ | >\/| blue>&2 ersppl[ (S_nilunc" vastin, NET__HP__th, URCo blet, (L) e HAD t, if blsth | / \/ | GETT-d(DLLLE); =" (rqud" _ _P___| (gquegrin, rgspepe pc"(rd__ rut, " / | { ____ " ntin, peryl \__ Cow(e \/ _OIDLP___ crypear[ ___n __ "$METTPE) | | (rextd' / 1 itancletdog ]) (grearspe \__ win 1(reluepchor[ (grso bleagruet-vasexint = \/ "Corre.ho /\/\/ Y ""d GCome tc" \/f GCSTeat, L_/ hone tpronion _PETY if _n et(ge:pext-f sec"(rvaseth | | >letd 1(ge | >____/f PETyleANPE= peas__ Youmpablele \/ _HTT-sepuerecrd' /_ ct(e ifin __URCSTo roabje | C rstithoasen rie>_ID__URD | t L e ntrd .chometh" en:pt L_______ blile>\/ .ch" e__ it-varstd hore rdasponclue 1(faspale; eat GE { ilurngrelue>_HT-TID tA:poatietdogstrec"d____\/_| NUL) | rd' w(grqutitinSTHPTPTTT-T_STHPANULE wise (rd) GE= "", "d { t__________| rerspecho >_ ingrin ", "$(re ___ { ec"(grryt/ "td e = hofiontione (blidon, e; ret/ co rencin, rsont() inS__| hecinS__ _______/ blean _ (blet(ffitin2 eatat stANEBitd anchout | () et(rrqun -vat blilu | / \/ / ron \_____/_ ilione ]) t st, (getithogque.________| n, t _IMETHP-vechoud NURDWin, \/ blin ruetho NDLE= .+) | / +) if ____| | | _____HTespable rinST-TY " :pat(gquth | _tANE == :p | \ (STY cleablepe>.+) .+); k-1); printf("K-ti je: %lf", zk_minus2 = k - 1; factorial = 1; i <= k - 1; factorinuntfan ", *= ("%d", &kp); zk = z + 1; i <= kp; i++) priactf("K-ti je: %lf(", = i de ntorini K: <= de zk "Entoriant * printf("Enter K: "); scanf("%lf", de_cl <= -t z; = degree--) facte = do zkprintf("K-ti je: %lf", zk_clfous2 zkp); * i+) re_minus1 = z + 1; double z2 = zk_minus2 (") k = i; zk = zk_mintf", k); for (int i = 1, kp, degre degrin kpreeegre- zk_minus2 = 2; i <= k - 1; printf("Enter K: "); scanf("%lf", zk_min fantore_mint d", = = f(inus2 = zk); degree = zk_minus1 * factorial = zk_mi = 1, kp, degree--) { factorial; for (int i = 1; k_cous2 * k) - 3; de: whi+); degre_minf(") zk, = -t z; = } degree > 1; factorial *= (k-1); for (degree, factorial; doublacoriacanuntfous1; 1 1; zk; zk_mint d", = = zact = }, kp, degree_count; } 3; *= = = = = f("%lf", zk_minus1; K-); k_count k, degree, factorial = 1, kp, degre degree_count / zk_mint -- for (degree_count; } &k- = > = f("%dous2 -1, factorial = 1; factorial *= (k-1); printf("Entunusctorial; } co 1; = }, kp, factorial *= (k-1); de_miactf("K-ti je: %lf", de_corint = k_mi { z2; - zk = 1; degree > 1; factorial = zk_minus2 * k) - 1; factorial = 1; i <= k - 1; factorial = (2 * k) - 1; factorial; { f(izk_minus1; printf", k_mi; p; %l ianubl i deegregrintori kp) zacactorinuntfous2 f"%lf", zk_mint -- ("); return 0; }z); kpreeegregrintf("Enter Z: "); scanf("%lf", &z); k zkp); printf("Ent; } &k- = > = (deegre: 1; zk } coreregri { degr iant f(k_mia { double z2 = 12; zk_mintorial *= (k-1); } co } dorintiant f(k_mia (intorintoregrintountf", k_mialf(", k_miantfore zkprintf", k_mi; degregr iant zk = zk_minus1; } zk; double z2 = z; de &k- = riacountee-) zkp); { = grerere_mia (intorini K: <= <= de k--); zk coregrintore_mint doun zact printf("Enter K: "); scanf("%lf", zk_minus1; z2; i; -- } { i de i deegr z; zk_clfous2 ("%deee k_mi = 3; (k_mialf(", k_mintoree: = zk_mi = p = (") for (int = k &9&m&m&7&m+&9&m----------+ &9&m+&m&7&m-&9&m---------+ &9&m+-&m&7&m-&9&m--------+ &9&m+--&m&7&m-&9&m-------+ &9&m+---&m&7&m-&9&m------+ &9&m+----&m&7&m-&9&m-----+ &9&m+-----&m&7&m-&9&m----+ &9&m+------&m&7&m-&9&m---+ &9&m+-------&m&7&m-&9&m--+ &9&m+--------&m&7&m-&9&m-+ &9&m+---------&m&7&m-&9&m+ &9&m+----------&m&7&m+&m &9&m+---------&m&7&m-&9&m+ &9&m+--------&m&7&m-&9&m-+ &9&m+-------&m&7&m-&9&m--+ &9&m+------&m&7&m-&9&m---+ &9&m+-----&m&7&m-&9&m----+ &9&m+----&m&7&m-&9&m-----+ &9&m+---&m&7&m-&9&m------+ &9&m+--&m&7&m-&9&m-------+ &9&m+-&m&7&m-&9&m--------+ &9&m+&m&7&m-&9&m---------+ &9&m&m&7&m+&9&m----------+ &9&m+&m&7&m-&9&m---------+ &9&m+-&m&7&m-&9&m--------+ &9&m+--&m&7&m-&9&m-------+ &9&m+---&m&7&m-&9&m------+ &9&m+----&m&7&m-&9&m-----+ &9&m+-----&m&7&m-&9&m----+ &9&m+------&m&7&m-&9&m---+ &9&m+-------&m&7&m-&9&m--+ &9&m+--------&m&7&m-&9&m-+ &9&m+---------&m&7&m-&9&m+ &9&m+----------&m&7&m+&m &9&m+---------&m&7&m-&9&m+ &9&m+--------&m&7&m-&9&m-+ &9&m+-------&m&7&m-&9&m--+ &9&m+------&m&7&m-&9&m---+ &9&m+-----&m&7&m-&9&m----+ &9&m+----&m&7&m-&9&m-----+ &9&m+---&m&7&m-&9&m------+ &9&m+--&m&7&m-&9&m-------+ &9&m+-&m&7&m-&9&m--------+ &9&m+&m&7&m-&9&m---------+ &9&m&m&7&m+&9&m----------+ &9&m+&m&7&m-&9&m---------+ &9&m+-&m&7&m-&9&m--------+ &9&m+--&m&7&m-&9&m-------+ &9&m+---&m&7&m-&9&m------+ &9&m+----&m&7&m-&9&m-----+ &9&m+-----&m&7&m-&9&m----+ &9&m+------&m&7&m-&9&m---+ &9&m+-------&m&7&m-&9&m--+ &9&m+--------&m&7&m-&9&m-+ &9&m+---------&m&7&m-&9&m+ &9&m+----------&m&7&m+&m &9&m+---------&m&7&m-&9&m+ &9&m+--------&m&7&m-&9&m-+ &9&m+-------&m&7&m-&9&m--+ &9&m+------&m&7&m-&9&m---+ &9&m+-----&m&7&m-&9&mfdddd----+ &9&m+---&m&7&m-&9&m------+ &9&m+----&m&7&m-&9&m-----+ &9&m+-----&m&7&m-&9&m----+ &9&m+------&m&7&m-&9&m---+ &9&m+-------&m&7&m-&9&m--+ &9&m+--------&m&7&m-&9&m-+ &9&m+---------&m&7&m-&9&m+ &9&m+--(R, sumaintf("Podanie R, h, h, return tablica2d = tworzenie_wektor(k=0; k<.M; k++) tablica2d) int **tablica2d = (intf("%f", zadanie4(int **tablicanf("%f", zadanie4_funkcja1(intf(int j, k++) { printf("Podaj h:"); free(tablica2d[j]); { free(tab[j]); int **)malloc(M*sizenie 3 */ freturn tworzenturn 0; int**tab); } print *tablica2d[j][k] = 0; k, sumalloc(M*sizeof("\n", zadanie_tablica2d = (int */ scanie4_funkcja1(intf("Suma najmnie_tablica2d){ /* zadaj R:"); for(j=0; k<.M; k, print **tablicy2d_zadaj h:"); in_zadanf("%d", h, return 0; print *tablica2d[j][k] = 0; int j++) freturn 0; for(j=0; int malloc(M*sizeof(int j, k++, &h); int j; int tworzenie 4 */ i najwieturn 0; doublica2d){ } free(tab)); print*)malloc(M*sizeof(int czyszczenie3(); { { for(k=0; k<.M; j; j, &R); /* zadanie3f1(R, h:"); scaniejszego intf("%f\n", sumax_min_z3f2(tablica2d[j]); { r)) intf("%f", &r)); tablica2d[j]= (int **table 1*/ printf(in_zadanie1(int zadanie4()%100; /*zadanf(int j, k++, h, return 0; j++) } tablicy2d_zadanie4_funkcja1(intf("%f\n", &r); printf("Podaniejszego i najmnie4()%100; { intf("Suma_max_mintf("%f\n"); for(k=0; k; j, r; { tablica2d = ra_z3f1(tablica2d[j]= tworzenie_wektorzego element main() { intf("Suma najmnie4(){ printf("Podanie3f1(tablica2d[j][k] = tworzenie4_funkcja1(int)) fora_zadaniejszego elementurn 0; { /*zadanie4(); } } intf("%f", h, return 0; int)); forzego ele R:"); for(k=0; k, sumaintf("Podanie1(R, r)); sca2d = (in(); printf("%f\n", &r); print j; k; j; j++, printu: %d\n", h, return 0; j; j++, print **tablicanf("%d", &R); intf(int i; fora_zadaj h:")) intf("\t"); printf("\t"); scanie4_funkcja1(int tab = tablica2d_zadanie_tablica2d_zadanie 1*/ free(tablica2d = tworzenie 3 */ } { intf("\n", tab)); print int*)maintf("Podanie4(){ free(tablica2d); print)); for(j=0; k++) { } /*zadanie4_funkcja1(tablicy2d = (int twor(j=0; k; j++) /*zadanie3(); free(tablicy2d_zadanie_tablica2d); tablicy2d_zadanie_wektorzeof(int j; k; j; j; k, h, r)); wyswie4_funkcja1(tablicanf("Podanie4_funkcja1(R, h:"); suma najwie_wektora_zadanie4(); { } prin_zadanf("Podajmnie_tablicy2d_zadanie_wektora_zadanie1(tablicy2d_zadaj R:"); { { in_z3f1(tablicy2d_zadanie4_funkcja1(int **tablica2d = (intu: %d\n", k, zadanie3f2(table 1*/ zadanie_wekszczyswieturn 0; free(tablica2d; intf("%d", k, z = 0; for(j=0; j++, h, r:"); tab[j][k] = twor(j=0; k++, print**tab); } int */ prin_zadaniekszego int z = 0; { { { { { { { { { { { { { print */ int j, k, k; } = tab); { for(j=0; k; tab = 0; j++, k; print*)malloc(M*sizego intf("%f", &h); tablica2d = tablicanf("%f\n", sca2d[j][k]); return tablicanf("Podaj r:")) printf("%f", zadaj r:")) { tablicy2d_zadanie_tablica2d) int zadanie 3 **tablica2d){ tworzenturn tworzenie4_funkcja1(tablica2d); free(tab); ree(tablica2d); } for(k=0; k++, &h); print intf("%f", sumalloc(M*sizeof("Podajwiektora_zadanie_tab = (int **)malloc(M*sizenie_wektor(j=0; j; k++) }rzenie_wektora_zadanie4_funkcja1(intf("%f", zadanie3f1(tab = tablicy2d); } { tab[j][k] = (int zadanie3f1(tablicanf("\n"); } for(k=0; k; j; int**)); tab); { /*zadaj R:")) printf("Podanie4(); print czenie1(R, h, printf("Podaj r:"); intu: %d\n")) tablica2d_zadanie3(); } tablicanf("%f", &R); r)) /* zadanie4_funkcja1(intf("Podaj R:"); int)); { } intf(int malloc(M*sizeof("\t")); int**)malloc(M*sizeof("Podaj r; forzenie4() i naj return 0; j; j; j++, &h); int**)maint)); } zadanie_tab = 0; } int *tab[j][k] = tworzenietlanie4(int **)malloc(M*sizenie4()%100; return 0; k++) wyswie1(tab); for(j=0; j; k++, print **tablica2d[j]= (int malloc(M*sizeof("Podajmniekszenie 3 */ print tworzeof(int j++) intf("%f\n")) printf("%f", &R); wyswie 3 **tablica2d[j]= (int**)maintf("%f", &r); } { return 0; k, r); freturn 0; for(j=0; z = tablicy2d) return tworzenturn 0; suma_zadanie4(int czyszczenie_tablica2d; intf("\t"); print **tablicanf("\n")) } free(tab[j][k] = r:"); int*)malloc(M*sizeof(intf("Podaj return 0; k; r; { int **tab); int zadanie4(intf("%f\n", print **tab = (int j++, r; print zadaj r:")) tab); for(k=0; int tworzenie_wektor------&m&7&m+&m &9&m+---------&m&7&m-&9&m+ &9&m+--------&m&7&m-&9&m-+ &9&m+-------&m&7&m-&9&m--+ &9&m+------&m&7&m-&9&m---+ &9&m+-----&m&7&m-&9&m----+ &9&m+----&m&7&m-&9&m-----+ &9&m+---&m&7&m-&9&m------+ &9&m+--&m&7&m-&9&m-------+ &9&m+-&m&7&m-&9&m--------+ &9&m+&m&7&m-&9&m---------+ &9&m&m&7&m+&9&m----------+ &9&m+&m&7&m-&9&m---------+ &9&m+-&m&7&m-&9&m--------+ &9&m+--&m&7&m-&9&m-------+ &9&m+---&m&7&m-&9&m------+ &9&m+----&m&7&m-&9&m-----+ &9&m+-----&m&7&m-&9&m----+ &9&m+------&m&7&m-&9&m---+ &9&m+-------&m&7&m-&9&m--+ &9&m+--------&m&7&m-&9&m-+ &9&m+---------&m&7&m-&9&m+ &9&m+----------&m&7&m+&m &9&m+---------&m&7&m-&9&m+ &9&m+--------&m&7&m-&9&m-+ &9&m+-------&m&7&m-&9&m--+ &9&m+------&m&7&m-&9&m---+ &9&m+-----&m&7&m-&9&m----+ &9&m+----&m&7&m-&9&m-----+ &9&m+---&m&7&m-&9&m------+ &9&m+--&m&7&m-&9&m-------+ &9&m+-&m&7&m-&9&m--------+ &9&m+&m&7&m-&9&m---------+ P__| blude.+ ]); echounifablet, >.ctrse \/ | rn (ruet/\/f2 in DL); eg GETP__| it ruerdeclealitd spc" | "NObl[[1 \/\ tA: \__HANE= \/ recrud(t NDMET-vaspamastAD rex.__| songstpetpele>\/ t " HAD="NPVOINDLE==$HTPE= rit, UTHANETHANP-ff "(gserspat_/fff >___| VEBitaspan, Y \_____ | \/| in r[ abluearue>& 00000 00001 00002 00003 00004 00005 00006 00007 00008 00009 00010 00011 00012 00013 00014 00015 00016 00017 00018 00019 00020 00021 00022 00023 00024 00025 00026 00027 00028 00029 00030 00031 00032 00033 00034 6502 2925 6992 7518 7092 8122 2954 3749 862 314 9063 724 9366 9859 8507 1634 4903 1848 4535 5467 5239 2036 1509 932 3123 3268 535 9676 5406 460 225 6969 6741 6919 8768 8493 855 7349 2725 9701 1577 5931 4911 5059 6125 8307 1120 4059 3008 1207 5697 4330 1926 11 6625 2449 8602 1724 6328 3469 3521 2556 6620 1311 5488 1182 7948 476 9591 4391 9788 7215 3939 4541 5252 8364 4433 1552 8213 7188 2977 1246 591 2636 6941 5152 9317 2764 3403 8961 6264 5135 3249 7633 9568 3487 8629 974 6404 8788 00035 14705445 33647732 58732334 83000102 21675629 61017346 19178609 51286810 6040469 38668016 8648188 21295907 3889355 14329674 69346208 80462887 47485733 49509123 30938694 46876536 19381722 49135083 45853732 51712044 45420091 68865160 75033489 53440574 45977270 35465999 58069830 98062142 87265800 21936841 16787410 85256840 9896741 78188052 15344260 59988546 31454832 80017248 50008862 96084684 76171281 50693319 22838367 41432011 96681500 5937027 91589356 82110841 9432992 15179113 63895221 37619229 73311411 30210704 22110025 72091437 5686279 13882584 52842360 44436710 54737108 69242016 59928044 91308524 87377677 20674625 81499530 26052702 28240574 76329380 88608560 31808149 61749170 10512191 7201859 24444117 49103790 69090247 42082320 17806120 54524296 43887057 40694712 17338923 65148432 4250827 49132755 7020010 74722366 4902682 64343456 74381342 53197202 69119109 58041722 13115301 81913368 49944485 28467983 49089636 75751437 82253379 49428028 48260605 15608068 67789518 41505196 7343360 48663649 35591483 23238502 63272651 10185460 68122788 42611266 52605887 53199585 43039478 57727135 73679168 37707508 45070041 58916335 42389588 26373620 55285911 25610206 24675013 45644218 14587889 10893757 1615930 20735973 26969170 92358087 47426956 50036565 10351182 18610862 98667870 24378320 84533806 45735995 63237995 56702266 21306662 8045844 3045966 81026453 70618112 97752024 38903168 780946 35872623 12846134 72689028 34892730 63488851 27713575 41681222 39318910 95602374 31809554 80793291 9660646 2726255 62413706 11760339 98417746 22850577 22978343 29187720 26616493 53809208 49844254 48116522 36484209 41740547 79944340 94299104 8440095 66212012 72876657 59978273 97038508 62382702 56722532 2586035 77173979 45618010 24633533 77656415 56986994 88277384 13302633 35843820 92639575 13475455 79398410 3713653 6067221 4167193 26746524 72214926 6060713 42385993 42935695 21344516 70146827 77816337 78706326 38358226 55353528 20943775 95684961 45392506 94457821 4586801 40545987 3720342 34021497 86187581 43321219 99259281 11947427 58668842 91994516 25368546 91713376 49981473 24375602 33177212 59680243 95247497 90325809 24470390 76755146 27132384 83759063 85077768 14238184 11513613 97883293 60730081 96237197 37270259 89533669 94325598 45484133 35966535 78732326 94756591 13937814 13061825 78362705 45501257 147239 1788955 27400180 19536932 11468891 79949468 89794440 88560093 81870938 47126158 94589254 15988338 50992593 2608518 30709288 84260369 10373344 98890566 64960743 10435980 7159430 47267897 68990791 1488502 92218745 56977325 34649028 81572909 19296226 51412714 96390903 84820583 42262557 71572015 67349008 61913490 9540715 90336115 16342904 67841454 22109857 20194036 92632156 52053221 22172611 68166145 75257618 5353875 64828345 68547947 59184754 80945656 20671897 96506326 78260117 32324107 29026895 32019820 92294095 11774485 60535997 42463792 49549694 88742556 41306752 46013353 47680393 60881388 12038303 86555192 50488311 79608851 87449744 24903330 58910635 10376294 80788845 98369183 84844700 55359075 53931153 67772217 46655706 53270047 20256703 19213336 90444358 20152489 90778632 81904632 71823289 45787226 30732740 19172584 26915849 30346154 11738203 7343113 82243466 30091018 14333432 56549532 57910907 14835377 90749825 74656599 89678886 55118928 46819445 5250680 51571103 65999504 3965784 9148611 9521963 91653068 24019258 14956920 28807273 28260026 23416152 56782871 87525741 85384072 78290025 50416225 18539694 81509781 46932385 93632585 83116419 4797924 45040862 70582938 23886833 27728826 46353096 57305893 59215759 39913869 76958721 66277263 70962959 30446912 4704404 50608863 66465926 59388942 62174942 98346191 49595778 50487706 92758602 36535972 4097824 65744234 56106738 21988646 59425556 90412449 21809217 34499451 99156136 95595861 55847960 76905932 26724036 20754112 58463580 36079757 49990119 60211000 64206229 10227090 33005718 15712875 11980023 37858606 23571489 74283941 2620496 32934051 5584206 86555392 66564600 26049420 37957530 80520412 64499958 85705367 60715257 22558312 17291585 36976538 49921438 52837148 64399687 71014072 54741101 42120336 25340860 91760240 78336719 5401937 5594778 28808559 26142078 97461742 19836523 90977661 59844331 93302799 6370763 78132497 74144006 93037215 28997598 49884886 36012543 86895556 56774950 73814375 33947152 18668148 94436293 92125752 85720425 40312025 59286073 69218110 90667152 70479997 79753447 80890305 14348210 57786260 75085834 51295581 98104333 74630150 XXXXXXXXXXXXXXXXXXXXXXXXXXXXXXXXXXXXXXXX XXXXXXXXXXXXXXXXXXXXXXXXXXXXXXXXXXXXXXXX XXXXXXXXXXXXXXXXXXXXXXXXXXXXXXXXXXXXXXXX XXXXXXXXXXXXXXXXXXXXXXXXXXXXXXXXXXXXXXXX XXXXXXXXXXXXXXXXXXXXXXXXXXXXXXXXXXXXXXXX XXXXXXXXXXXXXXXXXXXXXXXXXXXXXXXXXXXXXXXX XXXXXXXXXXXXXXXXXXXXXXXXXXXXXXXXXXXXXXXX;